Executive Director's Statement
It is with pleasure that I extend a warm welcome to all our readers to our newly redesigned TASAF website. This website offers information about TASAF, its work and.....
Studies

Reports

Publications
Tanzania CCT IE - Final Report
TANZANIA CCT IE - FINAL REPORT

TASAF's CB-CCT Program on Child Labor
EVALUATION OF TASAF'S CB-CCT PROGRAM ON CHILD LABOR

Qualitative Assessment of CCT
QUALITATIVE ASSESSMENT OF CCT


TASAF III PSSN Qtr Report - Jan / Mar 2016
Download full report here.... TASAF III bite PSSN Quarterly Report , Jan/Mar 2016 

Featured Interventions

The Tanzania Social Action Fund is implementing Productive Social Safety Net in which one of its Sub Components is Cash Transfer (CT) which comprises various benefits.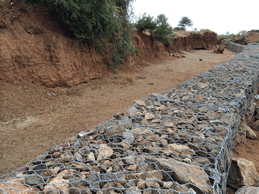 Public Works Programme is a safety net intervention that provides temporary employment to enrolled poor households to work on labour-intensive activities while providing income support and contributing to the creation of community assets.

Livelihoods enhancement is one of the PSSN components which aims at contributing to building the foundation for graduation out of poverty by enhancing household's abilities to support themselves through strengthened and diversified livelihoods..